Liv Hansen, Professional Baker and Author, from the Betty Crocker Kitchen is going to show you how to make a building block birthday cake. The step by step instructions are very easy to follow. This cake will work well with a construction party theme.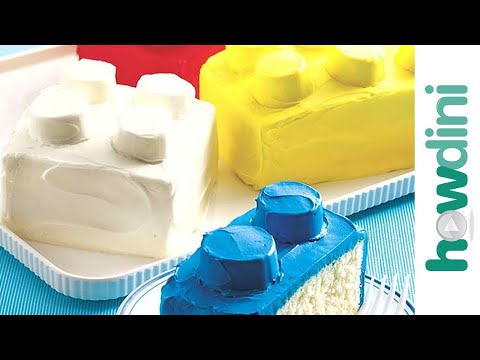 Ladybug Theme Party Supplies
Celebrate a birthday or a baby shower with a ladybug party theme the supplies are cute, colorful and fun. Anyone that likes ladybugs will enjoy this theme.
How To Make An Agent P Doll
Agent P is the code name for Perry the Platypus, Phineas and Ferb's pet platypus. Unknown to them Perry leads a double life working for The Agency as a secret agent. The O.W.C.A., a.k.a. The Agency, is a government organization of animal spies. Today Cindy is going to show you how to make an Agent P doll. This is a great craft project for a bit older kids. Or you could make up a few yourself and place Agent P in each favor box.
Tangled Party Supplies
According to reviews the Tangled Party Supplies were a big hit with both the birthday girls and mothers alike. They loved it and their parties turned out awesome. The shipping was on time and the Tangled party supplies deluxe pack had everything they needed.
The main image on all the Tangled Party Supplies is a girl named Rapunzel, who has inherited a flower's magic through her long golden hair. Rapunzel has a dream to see the annual floating lights that appear on her birthday. Everyone has a dream and this party pack is about going after those dreams.
Tangled Party Supplies has everything you will need to create a pretty birthday party and a little more. Each of the items can also be purchased separately.
The main color theme is light blue, pink and purple. All the Tangled Party Supplies have been gathered together and placed on this page. This makes it easier for you to find all the items you need to create a memorable birthday party.
Click Here For: Tangled Party Supplies
How To Make A Rapunzel Paper Doll
Rapunzel, from Tangled, is the latest paper doll princess. Show the girls how to make a Rapunzel paper doll as a party craft activity. Many girls are collecting all the princesses in the Disney princess paper doll collection.